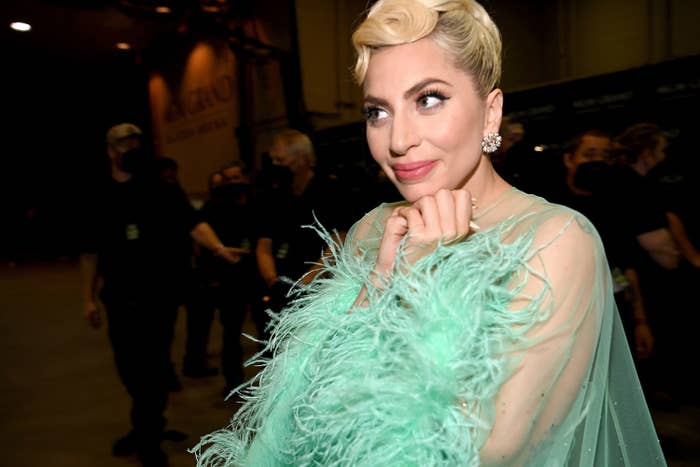 Nem só de Stadium Tour lotada, trilha sonora de blockbuster, trabalhos artísticos aclamados, talento sem limites e empresa de sucesso vive a artista mais conhecida do planeta segundo o Guinnes Book.
Lady Gaga's talent is undeniable, but there's also a warm, caring heart under all that success. While many used to criticize her bizarre artistic choices, she's come to be known as a class act in Hollywood.
1. She's incredibly sweet to her fans.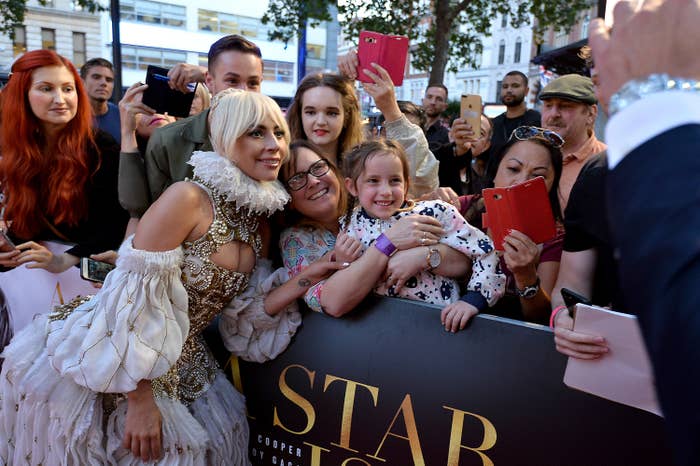 She's down for hugs, selfies, and whatever other adorable fan interaction you can think of. Few superstars show fan appreciation as avidly as Gaga does.
2. Launching the Born This Way Foundation in 2011.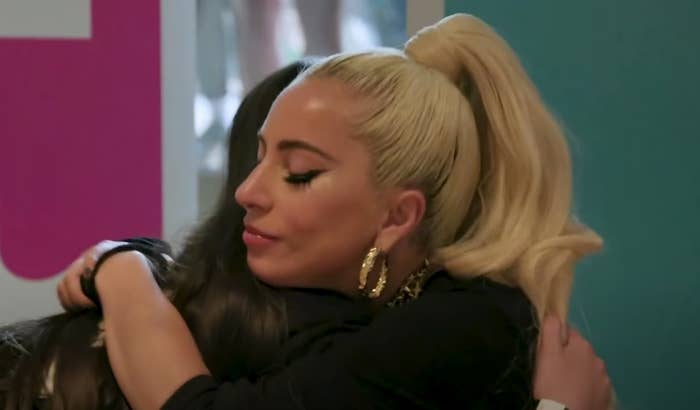 This organization, founded by Gaga and her mother, Cynthia Germanotta, is "committed to supporting the wellness of young people, and empowering them to create a kinder and braver world." It's admirable that she genuinely practices what she preaches.
3. Her fundraiser for the World Health Organization at the beginning of the pandemic.
When the COVID-19 pandemic brought the world to a sudden halt, Gaga organized a relief concert, "One World: Together at Home," which raised $127 million. The money was used to provide personal protective equipment (PPE) and other essential supplies for those who needed them the most.
4. Everything about her friendship with Tony Bennett.
Via the power of jazz music, the legendary Tony Bennett changed Gaga's career — and life — for the better. She's shown nothing but love, respect, and admiration for him throughout the years, making their friendship one of the most wholesome in the music industry.
5. Visiting LGBTQ youth in Harlem, NY.
The Today show partnered with Gaga and the Born This Way Foundation for this act of kindness. She surprised those at the Ali Forney Center for homeless LGBTQ youth with gifts and held some heartfelt discussions with the group.
6. Stepping up to aid in natural disaster relief efforts.
For example, she donated $1 million for Hurricane Sandy relief. She also took part in "Deep from the Heart: The One America Appeal," a benefit concert for special hurricane recovery efforts.
7. Surprising a fan with a makeup tutorial.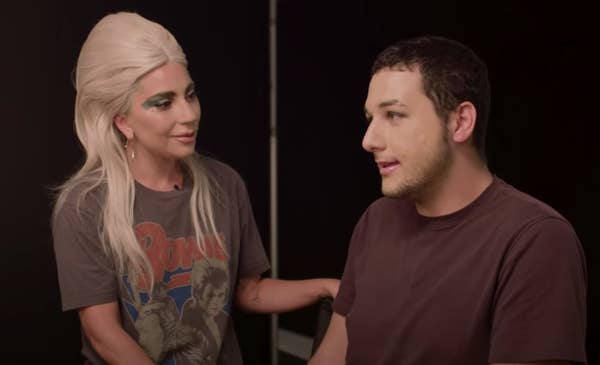 Brandon, a cosmetology student, thought he would simply be meeting makeup artist Sarah Tanno and getting an exclusive look at Gaga's new beauty brand, Haus Laboratories. However, Gaga herself showed up to the taping, surprising Brandon and sharing some genuinely wholesome moments with him.
8. Her touching interaction with Liza Minnelli at the Oscars.
This adorable exchange rightfully made headlines, even in the midst of the Will Smith/Chris Rock drama.
9. Reading fan letters during concerts.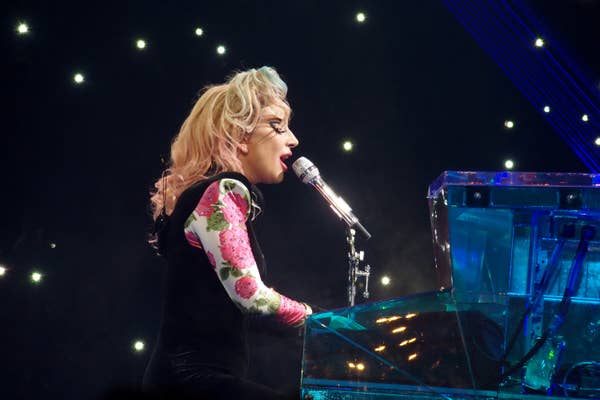 Gaga adores and values her fans like no other. She's been known to pause during concerts to read sentimental fan letters that can make even the most stone-hearted audience member tear up.
10. Occasionally bringing fans on stage.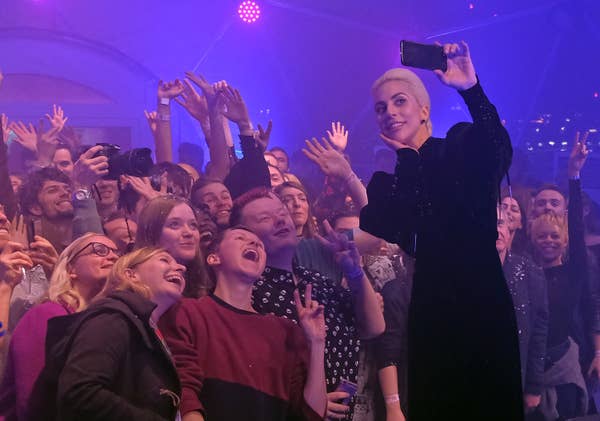 Gaga has been known to bring fans onstage during concerts, one of the most notable moments being a 2017 show in Pittsburgh. She brought a 12-year-old fan with autism onstage and performed "Million Reasons" while sitting next to him at the piano. Truly heartwarming.
11. Using her bobby pins to tailor June Brown's outfit on The Graham Norton Show .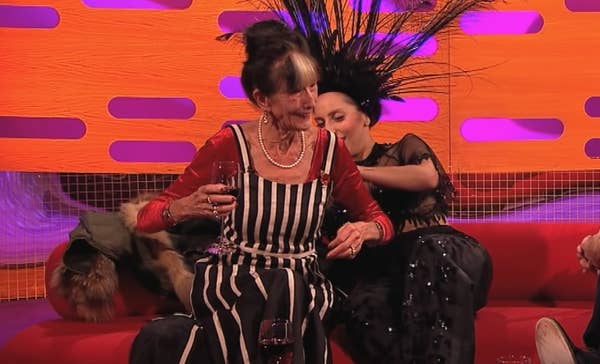 Gaga taking a moment to fix the late June Brown's outfit mid-interview is just as hilarious (and charming) as you'd expect.
12. Giving One Direction a pep talk after they got booed at the VMAs.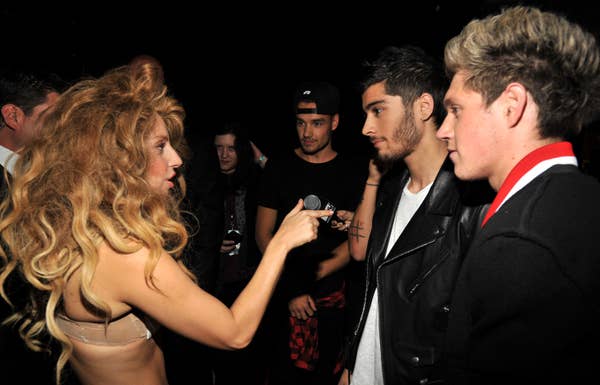 Gaga was visibly upset when One Direction got booed for winning an award at the 2013 VMAs. She defended the boys and gave them a pep talk backstage, reminding them that they deserved every bit of success they had.
13. Praising Selena Gomez for opening up about her health issues.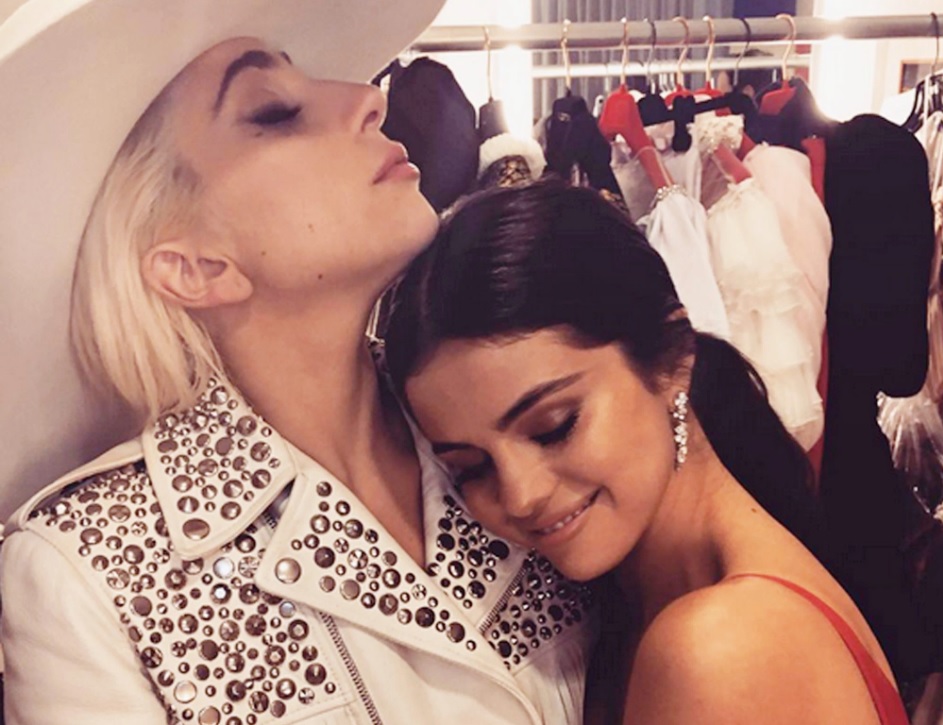 After going public with her Lupus recovery and revealing a kidney transplant, Selena Gomez received overwhelming support from Gaga, who also struggles with Lupus.
14. Helping SZA with her dress at the Grammys.
Despite losing the Grammy for Best Pop Duo/Group Performance to Doja Cat and SZA, Gaga helped the latter get on stage by fixing the train on her dress. SZA was on crutches, and the Joanne songstress made sure she accepted her award without incident.
15. Launched a free online mental health course.
In an attempt to aid those going through tough times, the Born This Way Foundation launched the Be There Certificate alongside Jack.org. The course "helps you learn how to safely and kindly be there for yourself and others" and is available in English, French, and Spanish.