O bilhão do norman logo logo
Lenda a frente de seu tempo

atualização (01/05/2020 - 01/06/2020)
esqueci de postar, mas são os números de ontem
Beyoncé - Halo - 788.232.573 (+14.308.051)
Ed Sheeran & Beyoncé - Perfect Duet - 519.490.072 (+5.571.182)
Beyoncé - Crazy In Love (featuring JAY Z) - 500.066.125 (+8.849.932)
Beyoncé - 7/11 - 415.649.929 (+3.103.957)
Beyoncé - Drunk In Love (featuring JAY Z) - 409.097.743 (+3.257.182)
Destiny's Child - Say My Name - 392.435.013 (+7.565.487)
Beyoncé - Love On Top - 344.096.696 (+5.246.094)
Beyoncé - Run The World (Girls) - 338.828.523 (+4.969.423)
Beyoncé - Irreplaceable - 315.087.494 (+4.993.560)
Beyoncé - If I Were A Boy - 304.802.632 (+5.602.262)
Beyoncé - Single Ladies (Put A Ring On It) - 304.058.391 (+5.757.858)
Beyoncé - Partition - 293.261.640 (+3.897.070)
Lady Gaga - Telephone (featuring Beyoncé) - 287.892.996 (+6.450.829)
J Balvin & Willy William - Mi Gente (featuring Beyoncé) - 268.571.084 (+2.763.012)
Nicki Minaj - Feeling Myself (featuring Beyoncé) - 236.311.484 (+4.297.752)
Destiny's Child - Survivor - 231.141.692 (+4.841.810)
Beyoncé - Best Thing I Never Had - 228.704.160 (+3.061.572)
The Carters - Apeshit - 186.904.153 (+3.409.796)
Beyoncé - XO - 177.915.781 (+1.971.467)
Naughty Boy - Runnin' (Lose It All) [featuring Beyoncé & Arrow Benjamin) - 173.215.727 (+1.666.695)
Beyoncé - Flawless Remix (featuring Nicki Minaj) - 157.419.304 (+1.669.244)
Destiny's Child - Jumpin', Jumpin' - 148.354.552 (+2.736.193)
Eminem - Walk On Water (featuring Beyoncé) - 145.456.201 (+899.475)
Beyoncé - Baby Boy (featuring Sean Paul) - 140.890.945 (+2.813.032)
Destiny's Child - Independent Women, Pt. 1 - 132.757.729 (+2.800.308) +1
Beyoncé - Countdown - 131.793.433 (+1.727.475)
Destiny's Child - Bootylicious - 120.870.177 (+2.290.847)
99 Souls - The Girl Is Mine (featuring Destiny's Child & Brandy) - 117.877.903 (+900.404)
Beyoncé - Pretty Hurts - 113.238.640 (+1.513.612)
Beyoncé - Sweet Dreams - 112.354.560 (+1.641.527)
Beyoncé - Crazy In Love Remix - 103.468.573 (+2.007.854)
Beyoncé - Broken-Hearted Girl - 97.727.461 (+1.388.739)
Beyoncé - End Of Time - 96.851.083 (+1.146.327)
DJ Khaled - Shining (featuring Beyoncé & JAY Z) - 94.863.671 (+846.242)
Beyoncé - Formation - 91.328.041 (+6.319.767) +1
Beyoncé - Dance For You - 88.977.873 (+1.371.121)
Destiny's Child - Soldier (featuring T.I. & Lil' Wayne) - 84.407.503 (+1.997.395)
Beyoncé - Upgrade U (featuring JAY Z) - 82.642.247 (+1.371.165)
Beyoncé - ***Flawless (featuring Chimamanda Ngozi Adichie) - 81.912.360 (+895.444)
Beyoncé - Me, Myself And I - 81.842.770 (+2.027.280)
Beyoncé & Shakira - Beautiful Liar - 80.969.216 (+1.948.235)
Beyoncé - Hold Up - 80.011.389 (+4.778.741) +3
Beyoncé - Listen - 78.892.541 (+1.237.765)
Beyoncé - Diva - 77.350.502 (+1.036.139)
DJ Khaled - Top Off (featuring JAY Z, Beyoncé & Future) - 76.868.431 (+693.166)
Megan Thee Stallion - Savage Remix (feat. Beyoncé) - 75.268.276 (NEW)
Destiny's Child - Bills Bills Bills - 74.469.697 (+1.431.588)
Beyoncé - Naughty Girl - 70.970.035 (+1.552.476)
Beyoncé - I Was Here - 67.900.437 (+687.061)
Beyoncé - Party (featuring André 3000) + Remix (featuring J. Cole) - 67.665.783 (+854.698)
Beyoncé - Haunted - 66.193.599 (+632.913)
Beyoncé - Sorry - 63.040.012 (+3.413.354) +2
Beyoncé - 1+1 - 61.506.538 (+506.100)
Destiny's Child - Cater 2 U - 61.210.116 (+1.325.076)
Beyoncé - Mine (featuring Drake) - 58.094.236 (+632.796)
Destiny's Child - Lose My Breath - 57.503.567 (+1.082.266)
Beyoncé - Blow + Remix (featuring Pharrell Williams) - 56.517.564 (+474.732)
Destiny's Child - 8 Days Of Christmas - 54.667.402 (+28.166)
Beyoncé - Ego + Remix (featuring Kanye West) - 54.551.244 (+673.532)
Beyoncé - Spirit - 52.682.187 (+2.466.013) +2
Beyoncé - Drunk In Love Remix (featuring Jay-Z & Kanye West) - 52.617.156 (+471.237)
Beyoncé - Déjà Vu (featuring JAY-Z) - 52.354.362 (+870.080)
Beyoncé - Brown Skin Girl (featuring WizKid, Blue Ivy & SAINt JHN) - 51.895.728 (+2.252.937) +1
Beyoncé - Check On It (featuring Bun B & Slim Thug) - 46.916.472 (+1.191.944)
Beyoncé - Rocket - 45.023.760 (+529.122)
Beyoncé & Donald Glover - Can You Feel The Love Tonight - 44.941.851 (+2.388.183) +1
Beyoncé - Before I Let Go - 43.854.588 (+930.306)
Destiny's Child - Emotion - 42.958.062 (+925.182)
Beyoncé - Ave Maria - 41.808.782 (+312.362)
Beyoncé - Daddy Lessons - 41.066.511 (+2.409.999) +5
Beyoncé - Heaven - 40.331.329 (+306.826)
Beyoncé - I Miss You - 40.111.110 (+293.674)
Destiny's Child - Girl - 39.844.449 (+1.663.622) +4
Beyoncé - I Care - 39.788.541 (+348.824)
Beyoncé - Video Phone + Extended Remix (featuring Lady Gaga) - 39.488.636 (+529.408)
Beyoncé - Dangerously In Love 2 - 39.165.684 (+633.285) +1
Beyoncé - Jealous - 39.068.100 (+319.438)
The Carters - Summer - 38.127.274 (+773.996)
Beyoncé - Daddy Lessons Remix (featuring Dixie Chicks) - 37.564.496 (+418.092)
Beyoncé - Superpower (featuring Frank Ocean) - 36.248.692 (+452.217)
Beyoncé - Get Me Bodied + Extended Mix - 35.089.408 (+408.588)
Usher - Love In This Club, Pt. II (featuring Beyoncé & Lil Wayne) - 34.406.408 (+787.569) +1
Beyoncé - Schoolin' Life - 33.973.543 (+306.924)
The Carters - Boss - 32.881.947 (+539.736) +1
Beyoncé - Ring Off - 32.720.532 (+212.675)
JAY Z - '03 Bonnie & Clyde (featuring Beyoncé) - 32.000.001 (+1.331.315) +2
Beyoncé - Ring The Alarm - 31.892.271 (+308.863)
Beyoncé - 6 Inch (featuring The Weeknd) - 31.489.702 (+1.479.791) +1
Beyoncé - All Night - 31.074.816 (+1.671.417) +2
Beyoncé - Blue (featuring Blue Ivy) - 30.966.781 (+284.540)
JAY Z & Kanye West - Lift Off (featuring Beyoncé) - 29.933.433 (+629.964)
The Carters - Nice - 29.501.691 (+456.184)
Beyoncé - Mood 4 Eva (featuring JAY-Z & Donald Glover) - 29.086.169 (+590.550) +1
JAY Z - Part II (On The Run) [featuring Beyoncé] - 28.910.707 (+333.582)
Justin Timberlake & Beyoncé - Until The End Of Time - 28.702.058 (+440.914) +1
Beyoncé - Smash Into You - 28.566.451 (+193.290)
Beyoncé - Standing On The Sun Remix (featuring Mr. Vegas) - 27.850.555 (+192.013)
Beyoncé - Start Over - 26.431.125 (+160.383)
Beyoncé - Already (featuring Major Lazer & Shatta Wale) - 26.198.388 (+2.118.919) +5
Beyoncé - Freedom (featuring Kendrick Lamar) - 25.927.362 (+1.413.283) +2
Destiny's Child - Brown Eyes - 25.628.471 (+1.058.749) +1
Beyoncé - Crazy In Love (Homecoming Live) - 25.247.725 (+809.068) +1
Beyoncé - Don't Hurt Yourself (featuring Jack White) - 25.202.329 (+1.092.300) +1
Beyoncé - No Angel - 25.187.832 (+188.826)
Beyoncé - I'd Rather Go Blind - 23.871.142 (+446.380)
The Carters - Friends - 23.619.879 (+324.108)
Beyoncé - Diva (Homecoming Live) - 23.174.802 (+793.215)
Beyoncé - Why Don't You Love Me? - 22.621.962 (+395.160)
Beyoncé - Sandcastles - 21.942.839 (+976.474) +1
Beyoncé - Freakum Dress - 21.571.237 (+276.735)
Beyoncé - Formation (Homecoming Live) - 21.358.599 (+631.432)
Beyoncé - Hello - 20.874.171 (+162.202)
The Carters - Heard About Us - 20.865.098 (+287.223)
Beyoncé - Pray You Catch Me - 20.503.437 (+782.610)
TOTAL: 12.079.451.632 (+280.937.777)
Lindo amigo, mas a compreensão tá complicada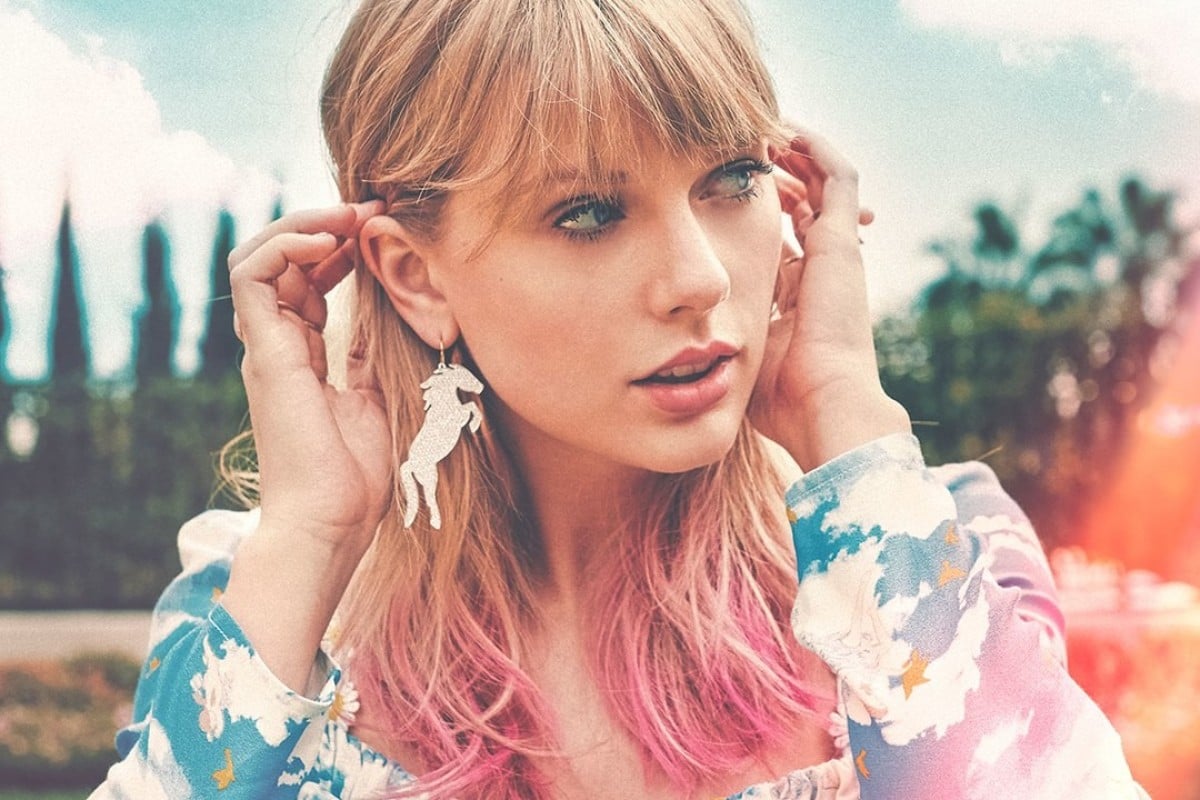 TAYLOR SWIFT
‭11,542,446,421 +313,039,741
Seguidores – 29,398,160 +868,514
Ouvintes Mensais – 33,500,782
This Is – 1,834,934 +29,327
---
ÁLBUNS
Lover – ‭2,230,453,555 +‭99,008,074
reputation – ‭2,453,194,392 +‭‭37,266,725
1989 – 1,857,876,502 +55,524,100
Red – 1,344,637,944 +‭37,057,823
Speak Now – ‭717,883,991 +‭18,966,502
Fearless – ‭917,937,546 +23,760,887
Taylor Swift – ‭‭359,582,266 +‭10,071,405
TRACKS
I Don't Wanna Live Forever – 992,753,728 +‭9,864,615
Safe & Sound – 150,287,203
Lover (ft. Shawn Mendes) – 107,901,258
Crazier – 44,657,097
Eyes Open – 38,421,245
Only The Young – 42,114,697
Bad Blood (ft. Kendrick Lamar) – 33,015,265
Christmas Tree Farm – 24,262,960
Today Was A Fairytale – 16,964,288
Beautiful Ghosts – 6,748,135
Sweeter Than Fiction – 4,485,211
Ronan – 1,648,112
Macavity – 1,209,718
streaming force, e se não tivesse tirado a discografia super rentável de la por 2 anos e meio seria o maior nome feminino da plataforma
@romulobr esses streamings do album que você fez foi contando do dia 3 de maio até 3 desse mês né?
Romulo depois tu soma o The PinkPrint pra mim? Acho q chegou em 2bi hj
Lendária, maior e melhor catálogo, amo
Também to na dúvida, Lover fez mais de 100M em maio
Esse 11.5B da TAYLOR é contando todos os créditos?